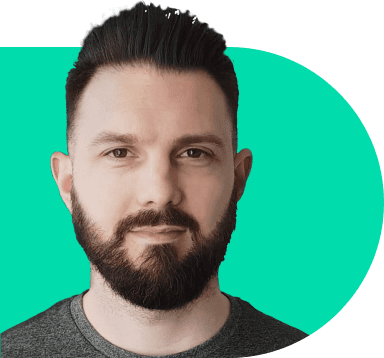 My goal is to provide the most professional, comprehensive and rapid Magento service possible at affordable rates that are simply unachievable by typical digital agencies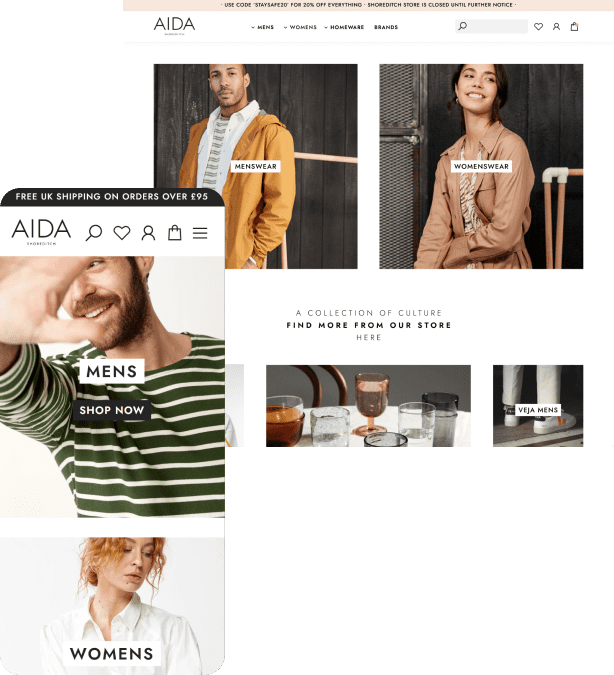 Magento Development
Professional Magento development services delivered at lightening speed and at a fraction of the cost of a traditional Magento agency.
Magento 1 to Magento 2 Migration

A project that must be executed with precision and experience! We've completed so many upgrades, let us do the heavy work and help you with the decision making too.

Shopify to Magento Migration

They're both excellent ecommerce platforms that have their place in the market. But sometimes Shopify just doesn't offer the flexibility to achieve your goals. With extensive experience in both platforms, we can make the process a breeze.

Magento Upgrade

Adobe regularly release upgrades to improve Magento from performance to security. There's almost always compaitiblity issues that must be fixed in the upgrade process, lucky we're very experienced in this area!

Magento Integrations

From stock integrations to email marketing systems to payment gateway development, over the 12+ years we've been working with Magento there's not many integrations we aren't experts with.

Magento Hosting

We've worked with the majority of the UK based Magento specialist hosts from budget to premium Magento hosting solutions. We know what will work best for you, just ask.

Magento Custom Development

No cookie cutter Magento website will be a success. We help make your vision a reality, there's no Magento customisation we can't achieve to make your ecommerce website stand out from the rest.

Performance Optimisation

Speed=Sales and performance optimisation is our speciality. We can identify problems and opportunities with your Magento website performance and optimise so you can stay competitive.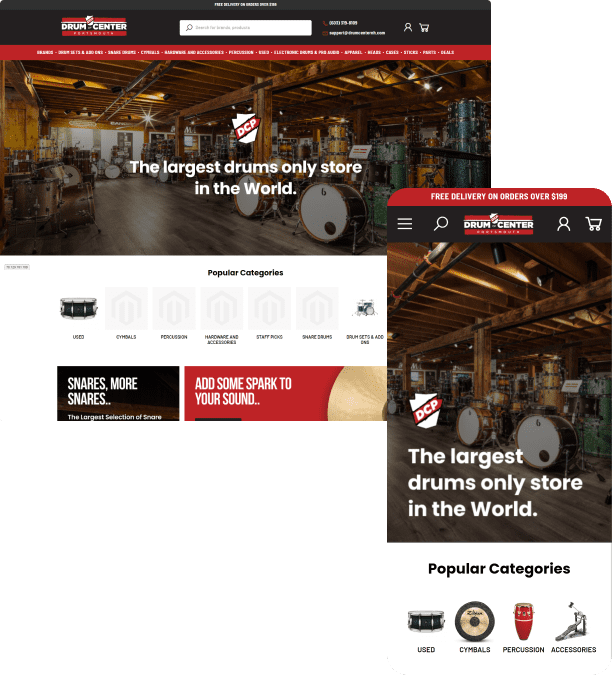 Magento SEO, Design & UX
Migrating to a new platform is not something to take lightly.
Magento Design

No cookie-cutting here. To succeed amongst your competitors, you have to stand out. I work with highly skilled Magento designers who are well experienced in working with the Magento 1 and Magento 2 platforms. They know Magento inside out, it's limitations, it's features and it's potential. Take a look at what we can deliver here

Ecommerce UX and Best Practice

Every project we deliver is optimised to achieve the best sales conversion rate possible. We have a strong emphasis on best practice in regards to the user experience of your Magento website and keep up with the latest research to ensure we're delivering the highest quality service.

Magento SEO

Magento gives us inifinite flexibility to customise and configure our stores according to our needs. Thankfully, we have a lot of experience in the field of Magento SEO optimisation and also partner with other SEO experts to deliver the most optimised version possible of your Magento website.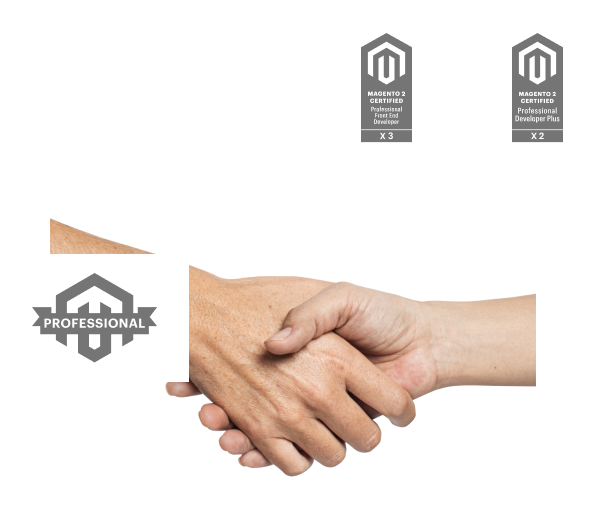 I've been working with Magento since it was launched in 2008 and know everything there is to know about the platform and how to get the most from your ecommerce budget.
explore our projects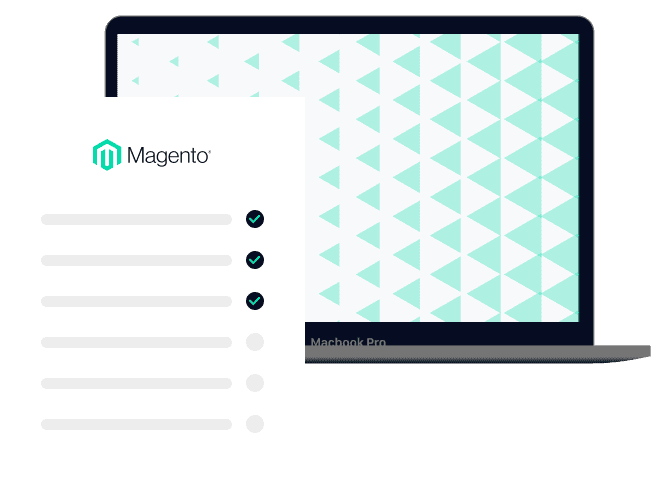 Are bespoke, no templates
Are worked on by specialists - designers, developers, marketers
Are responsive and perform well on all devices
SEO compliant
Come with warranty
We like to keep it simple
No Jargon, No Fluff
I believe in keeping things simple and direct. No sales'y speak, no upselling, no fancy agency talk. I aim to deliver straight forward and reliable magento development services
Transparency
It's important you have full visibility of what is happening and when with your online business. That's why I ensure you're in full control and have full visibility at all times
High Quality, Quick Delivery
With very little overheads and an attention to detail, you can expect the same (or better) level of standard you'd expect from an expensive Magento agency, at a significantly lower cost
Assurance
With 10+ years of experience as a Magento developer and ecommerce expert, you can rest assured your website is in the best hands possible. I'm also fully insured for that extra piece of mind
"Burgess Commerce has been a key ingredient to our online success!"
Andrew - Wayletts
We partner with some of the best in the business
Burgess Commerce has extensive experience working with some of the worlds most popular ecommerce platforms and maintains close partnerships with industry leading ecommerce services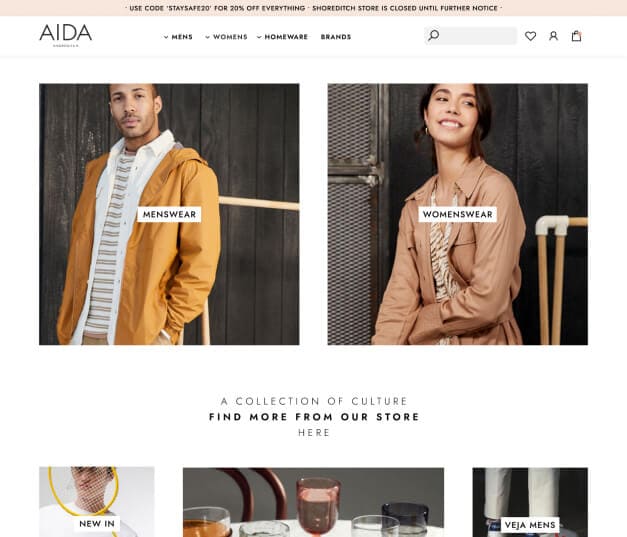 We deliver beautiful ecommerce websites that produce real results.
Discover
We define your business goals and outline the project's functional purposes and requirements. Our expert advice is offered at every step to ensure we're working towards the right solution for your business.
Design and UX
With the blueprints in place, we proceed with the design process using a mobile first approach. We apply a visual design to the project with a focus on best practiceand conversion optimisation.
Build
Using an agile development process we build a high quality website using the agreed designs and with your chosen platform.
Magento . Shopify . BigCommerce . WooCommerce . Shopware
Demo and Test
The solution is rigurously tested before handed over to you for review and further testing. Once we're all happy with the website, we schedule a launch date and
Launch
The solution is rigurously tested before handed over to you for review and further testing. Once we're all happy with the website, we schedule a launch date and
Improve, promote and grow
Optimise the shopper journey, enhance the user exprience rigurously tested before handed over to you for review and further testing. Once we're all happy with the website, we schedule a launch date and
explore our projects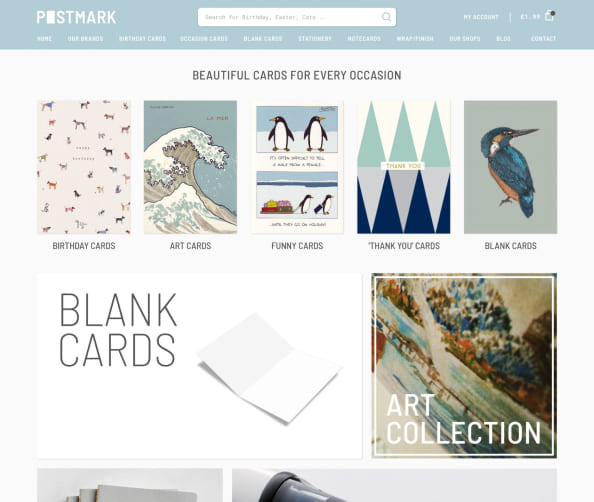 Frequently Asked Questions
Where are you located?

I'm based in London, but I work remotely with clients across the globe.
Are you able to meet clients?
When can get you get started on my project?

As soon as we have agreed the scope of work, signed the contract and the deposit has been paid, we can schedule the project in the calendar and make a prompt start.
Is Magento the right platform for me?

Whether or not Magento 2.0 is the right platform for you completely depends on your business and what you sell. If you have a significant number of products and categories, or you need the site to deliver a customised experience such as allowing users to build or create their own products with multiple components and variants, then Magento may be the right platform for you. The right platform can also be guided by your budget and revenue ambitions. If you're unsure about which ecommerce platform is right for your business, then get in touch with our team.
What sort of clients do you work with?

I work with clients local, national and even international.

No client is too small or too big. I've helped many start-ups on tiny budgets get to where they want to be online, all the way to clients turning over £20m+ per year online.
How do you price work?

I don't work on an hourly/daily/weekly basis (unless there's a very good reason for it).

My estimates for work are based on individual tasks, a selection of tasks or a whole project.

For each task of set of tasks or project I will consider a variety of factors like the type of work involved (whether I enjoy it or not), the risk involved, the type of client, the value to the client, the tools I need to complete the task, the urgency of the task etc.
Do you only do Magento development?

No. I've worked in the field of ecommerce as an independent contractor for many years which means I have have a wide range of expertise and skills to draw on.

I work with professional Magento designers to build beautiful Magento websites that convert very well.

If it's related to ecommerce, it's likely I can help, whether it's SEO advice, marketing advice, platform migration consultation, hosting and management, security consultation, third party integrations, data optimisation, conversion optimisation, data feeds etc.
How do you manage tasks?

I believe as a client you should have full visibility of progress, which is why I usually implement a task management platform like Asana that you have full access to.

That means you know what's happening when, what's being worked on and what to expect next. Communication regarding tasks is kept in the right place so it's easy to keep track.
What about a monthly Magento retainer?

Most clients enjoy the peace of mind having someone on hand to fix their website as soon as there's an issue.

I offer a monthly Support & Maintenance retainer that covers things like security patching, website bugs, server issues etc.

A retainer allows you to focus on the main projects in the knowledge that the housekeeping is kept in control.

The cost of this service is dependent on many factors, but please get in touch to discuss further.
Why Magento?

Magento is my ecommerce platform of choice. I build the majority of my projects using Magento Community.

Magento is the fastest growing ecommerce website platform and used by many of the world's leading brands.

Magento offers the flexibility needed that allows me to help clients implement every and any feature or improvement desired to help the website grow.
Responsibility & Non Disclosure

I completely respect the privacy needed by my clients. I do not pursue any recognition for work undertaken and will be happy to sign an NDA where preferred.
Liability & Indemnity Insured

As is the nature of providing digital services, there's always a small chance things do not go strictly according to plan. I maintain a Professional Indemnity insurance cover, for your peace of mind.
Running a Magento store isn't easy. Doing so without a Magento developer on hand to offer help, support and guidance is nigh on impossible
Anyone who has worked with Magento for an extended period of time will be the first to tell you that there is ALWAYS something that needs fixing and without a Magento website developer waiting in the wings, these troubles may soon become insurmountable.
Having established a reputation as one of the UK's best
Magento developers
, I made the decision to work on a freelance basis in order to offer the help and guidance necessary to as many online retailers as I could as I love to work with Magento and have the knowledge, expertise and drive to deliver the best results that are on time and exceed expectations.
As a
Magento specialist
, I've had the opportunity to work on all sorts of projects from retailing start-ups through to large, national online stores and everything in between and every project has been a privilege to work on and, most importantly, I've managed to deliver the desired results for my clients every time – a source of considerable satisfaction.
If you're looking for an
ecommerce developer
in London, I like to think I'd be the perfect fit as I have an abundance of knowledge and expertise in not just designing but also developing functional, engaging and sales-orientated websites using various different platforms and programming languages with a particular emphasis on Magento.
As a
Magento specialist
, I'm proud of the standard of web development I have delivered for my clients and I continue to help them maintain their success.
If you're launching an ecommerce store or already have an established set up and don't have in-house resources to deal with your development needs, a Magento developer in the UK is the ideal solution.
There is no job too big or too small so whether you're looking for something as simple as small site changes or upgrades or a much more substantial undertaking like an entire site build, I treat each one and the same and provide the very best service to ensure your satisfaction.
Code quality is key
Having worked as a Magento developer in London for many years now, I've been lucky enough to apply my Magento development knowledge to retailers across so many different industries and this has given me the opportunity to really test my skills and learn new things day in day out, which is imperative for any
Magento freelancer
.
Whether you're looking to
hire a Magento developer
for one-off, bespoke work or as part of an on-going project for a
Magento 2 migration
, I have the expertise and capacity to deliver the calibre of results you'll demand for your ecommerce store which will help take it to the next level. With both the skills and the desire to deliver the very best results, I'm pleased to have had the chance to work with such an expansive array of retailers over the last five years on such an eclectic range of projects.
Providing Magento development at an affordable price with complete transparency is my overriding objective and both the affordability and quality of the work really does speak for itself.
Let's talk about how
I can help you